​Infonans Solution PLC is local startup company established in 2016 based in Ethiopia, Addis Ababa, with main mission to create more innovative solution to bring Real Business values.
We start our business and focus on designing, implementing and Supporting technology infrastructure like Enterprise campus network, Enterprise Network Security and datacenter for various government and finance institutes. We are still striving to become a successful global company with trusted product and service excellence by creating a collaborative business environment to bring more innovative and value-driven business solutions.


Our Clients
We are in good company.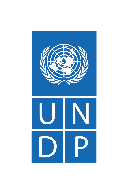 Our Partners